Free Women's Scrimmage - Dec 3rd, 2:30-4 pm, at the Spryfield Rink & Rec Centre. Registration opens Monday, Nov 14th at 6 pm!
Current Members
Your leagues and teams await.
New Players
Learn about Ultimate and how to sign up for our leagues.
Captains
We have resources to help your raise your game!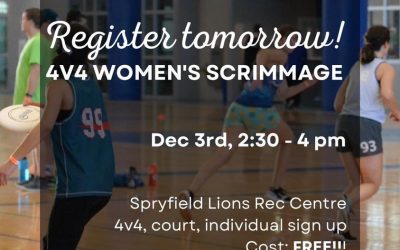 **Note the time change due to a venue conflict. Scrim is now 2:30-4! Hey women-matching players of Halifax Ultimate! We hunted down some court time to host a FREE women's scrimmage on December 3rd, 2:30- 4 pm at Spryfield Lions Rink & Rec Center. The only thing we...
read more