Halifax Ultimate is a registered not-for-profit with the goal of providing affordable and fun Ultimate for the residents of HRM. We offer one of the lowest cost organized sports in Halifax.

We offer multiple leagues all year-round at various fields, fieldhouses, gyms, and all-weather turf facilities in the Halifax area. In the summer, we play on grass (e.g. South Commons, Graves Oakley, Ravenscraig, and Rockingstone) and turf (e.g. Burnside All Weather Turf). In the fall, winter, and spring seasons, our leagues are indoors on court (e.g. Canada Games Centre) or turf (e.g. BMO Soccer Centre).
To make quality & spirited Ultimate available in Halifax, Nova Scotia.
Halifax Ultimate recognizes sportsmanship, fair play and rule knowledge are integral to providing quality ultimate. Halifax Ultimate also recognizes the importance of fun and being social.
Halifax Ultimate will strive to offer a variety of playing and non-playing opportunities for all age groups and skills levels.  Halifax Ultimate will deliver learning opportunities for members of any skill level to get better. League offerings will focus on inclusiveness allowing members opportunities to play several times per week year round.
Halifax Ultimate will work with stakeholders to meet the playing and practice needs of its membership. Halifax Ultimate will also focus on activities to raise the profile of the organization.
Halifax Ultimate wants to ensure its members (and potential members) are satisfied with its offerings.  Halifax Ultimate wants to offer members opportunities to play at 'their' skill level. This includes activities that are transparent, inclusive, ethical and fair.
Halifax Ultimate recognizes that having an engaged group of volunteers is the key to its future success.
Volunteers Make Halifax Ultimate
Halifax Ultimate was built by ultimate players that volunteered their time and skills to make something amazing. We continue to build ultimate in Halifax through the hard work of our community.  Do you have some time or skills to volunteer?
Jean-Michel is embarquing on his first year as the League Coordinator with the Halifax Ultimate team!
With a vast array of experience in competitive sports and a large network of contacts, we are looking forward to seeing the manner in which he will be guiding the Halifax Ultimate leagues to new heights with an emphasis on participation enjoyment for our members.
Jean-Michel discovered Ultimate Frisbee in the summer of 2014. Captivated by the sport, it was no surprise that he registered for all of Halifax's Ultimate Frisbee leagues upon moving to the city in 2015. He's been a proud member of Halifax Ultimate ever since and although he may not be in any of the touring teams, he believes that his layouts are world class! Feel free to challenge him.
If you want to reach out to him about anything at all in regards to leagues contact him via: info@halifaxultimate.ca
The board of directors for 2018-2019 are: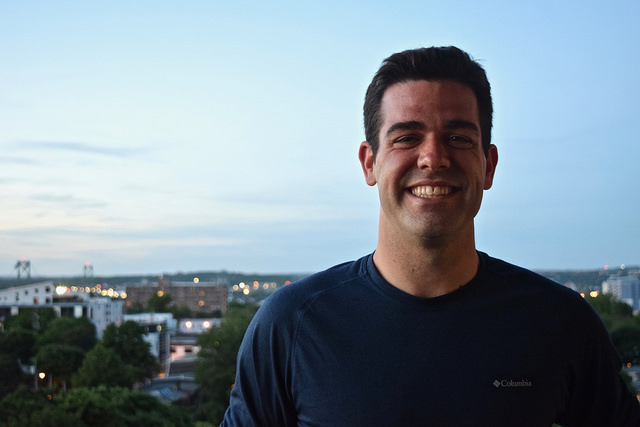 Sean started playing Ultimate in 2008 at the University of New Brunswick and joined HU in 2011. Back then Sean's main Ultimate strategy was to throw a flick as far as possible and hope for the best… and since then not too much has changed! He has recently started captaining league teams and is excited to give back to the Halifax Ultimate Community. In addition to being the Vice Chair, Sean is involved in the Field, League, and Touring Team committees. Outside of Ultimate you can find Sean playing tennis around Halifax or blaring rap music (RTJ) as loud as possible.
 Aric accidentally started playing ultimate in 2009 when a scheduling error had his team thinking they were going to a HSSC dodgeball information session and ended up in a frisbee one; this gave birth to the (still running) "We thought this was Dodgeball" team! Since then, Aric has captained several teams, including a reoccurring summer team that focuses on bringing beginner level players into the sport. When is isn't playing ultimate, he has a passion for refining his go-to rib rub recipe or beating you at Mario Kart.
He brings a recreational level player point of view to the board and is focused on membership engagement and satisfaction. If you have any feedback on your HU experience, give him a shout on his personal email: Aric_123@hotmail.com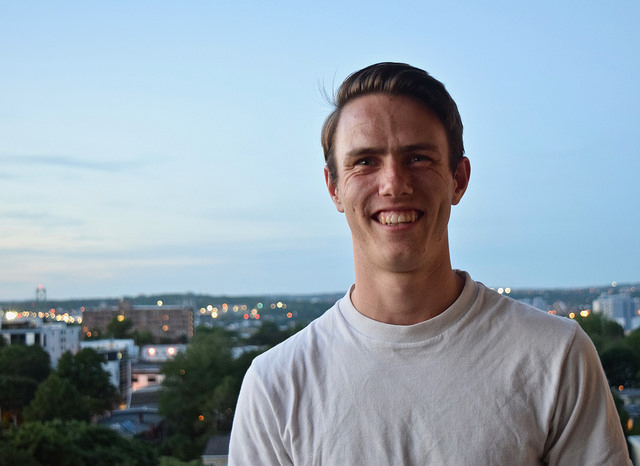 Andrew Johnston
Treasurer
Andrew was introduced to the sport of Ultimate in the 9th grade in the Moncton winter indoor league. After taking a 4 year hiatus, his university roommate Malcolm Elliot helped him find his passion for the sport with the Mount Allison club team. Since then, he has learned to throw a flick and has been cut from Team Canada's U24 team and he's not bitter about it at all.
In his spare time outside of the ultimate world, Andrew is studying to obtain a CPA designation with Ernst & Young, so you can have some trust that he is at least trying to know what he is doing with your membership dues and league fees. If you want to reach out to him about anything at all it is best to contact him at his personal email: awjohnst@gmail.com.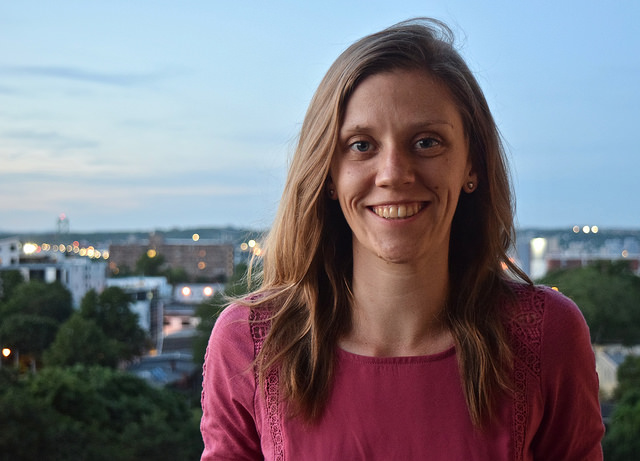 Meggie MacMichael
Board Member
Meggie MacMichael started playing Ultimate in 2009 at Mount Allison University. Having never heard of Ultimate before that, she can't remember what made her go to that first practice but she is so glad that she did! Since joining HU in 2013, Meggie has played and captained in draft and team-entry HU leagues year-round. For the past three years, Meggie has been playing with the local competitive women's team, Salty. When not playing or training for Ultimate, Meggie works for Nova Scotia Environment and enjoys hiking.
This is Meggie's second year on the board and she sits on the Women in Ultimate and leagues committees.
Erica Barber
Board Member
Erica started playing ultimate at StFX University in 2011, and joined the Halifax Ultimate community in 2013. She enjoys playing in rec league throughout the year, and also plays on Salty, Halifax's women's touring team, during the summer. Erica works as a building automation technician, and enjoys quilting in her spare time.
Molly was officially introduced to Ultimate in 2015 when she started playing on the Dalhousie/King's Ultimate Team (DKUT). Her teammates were very fond of her, as she refused to throw anything but hammers and dropped nearly every disc that was thrown to her. Now, Molly plays on Anchor and Salty, Halifax's competitive mixed and women's teams. While she is involved with many areas of Halifax Ultimate, she is particularly passionate about women's ultimate and loves constantly reminding fellow board member Meggie that her team has won all 4 of the last 4 women's leagues.
Outside of ultimate, Molly studies law at Dalhousie University. Feel free to reach out to her anytime via her personal email: mollywedge2@hotmail.com.
Victoria Brewer
Board Member
Victoria started playing Ultimate in Moncton, NB. Playing in league and not realizing how competitive the sport was. She moved to Halifax in 2013, and has been playing ever since.
She began touring in 2015 with Salty, and has continued to tour with Anchor for the last three summers.
She has been on the board in previous years and is very excited for the opportunity again. This summer she will be captaining Anchor.
Victoria works as a Civil Technologist and enjoys hiking and camping outside of ultimate.