Halifax Ultimate is a registered not-for-profit with the goal of providing affordable and fun Ultimate for the residents of HRM. We offer one of the lowest cost organized sports in Halifax.

We offer multiple leagues all year-round at various fields, fieldhouses, gyms, and all-weather turf facilities in the Halifax area. In the summer, we play on grass (e.g. Wanderers, South Commons, Graves Oakley, Ravenscraig, and Rockingstone) and turf (e.g. Burnside All Weather Turf). In the fall, winter, and spring seasons, our leagues are indoors on court (e.g. Canada Games Centre) or turf (e.g. BMO Soccer Centre).
To make quality & spirited Ultimate available in Halifax, Nova Scotia.
Halifax Ultimate recognizes sportsmanship, fair play and rule knowledge are integral to providing quality ultimate. Halifax Ultimate also recognizes the importance of fun and being social.
Halifax Ultimate will strive to offer a variety of playing and non-playing opportunities for all age groups and skills levels.  Halifax Ultimate will deliver learning opportunities for members of any skill level to get better. League offerings will focus on inclusiveness allowing members opportunities to play several times per week year round.
Halifax Ultimate will work with stakeholders to meet the playing and practice needs of its membership. Halifax Ultimate will also focus on activities to raise the profile of the organization.
Halifax Ultimate wants to ensure its members (and potential members) are satisfied with its offerings.  Halifax Ultimate wants to offer members opportunities to play at 'their' skill level. This includes activities that are transparent, inclusive, ethical and fair.
Halifax Ultimate recognizes that having an engaged group of volunteers is the key to its future success.
Player Skills Development
Halifax Ultimate will deliver learning opportunities for players of every skill level to improve.
Halifax Ultimate will make Ultimate accessible to anyone who wants to take part.
In support of the Mission of Halifax Ultimate, cluster committees have been established.  These are led by a Board Member and open to any member of Halifax Ultimate contribute. The committees are as follows:
The Operations Committee oversees and consults on the operational policies and procedures of Halifax Ultimate. The committee oversees HU employees, including the League Coordinator(s), Tournament Director(s), and volunteers; and consults on recruiting and hiring staff.
Communications, Marketing, and PR 
The Communications, Marketing, and PR Committee oversees and consults on the public face of HU that keeps the community informed and up to date. The committee supports HU staff with communications relating to HU league offerings, special events, changes to the existing calendar & schedule, as well as communicating the strategic goals and initiatives set by the board.
 

Membership and Inclusivity
The Membership Committee monitors and analyzes the full makeup of the HU membership over time, and suggests league changes to the Operations Committee. The committee will aim to ensure fairness and equity for all members, while focusing on maintaining and implementing policies and practices that create an environment for people from equity-seeking groups to come to, play in, and volunteer.
The Finance Committee is responsible for assisting and advising the HU Board and the Treasurer with respect to the preparation of the annual budget and financial statements, and analysis and reporting with respect to significant financial decisions. The committee aims to enhance transparency and accountability, and to support decision making.
Volunteers Make Halifax Ultimate
Halifax Ultimate was built by ultimate players that volunteered their time and skills to make something amazing. We continue to build ultimate in Halifax through the hard work of our community.  Do you have some time or skills to volunteer?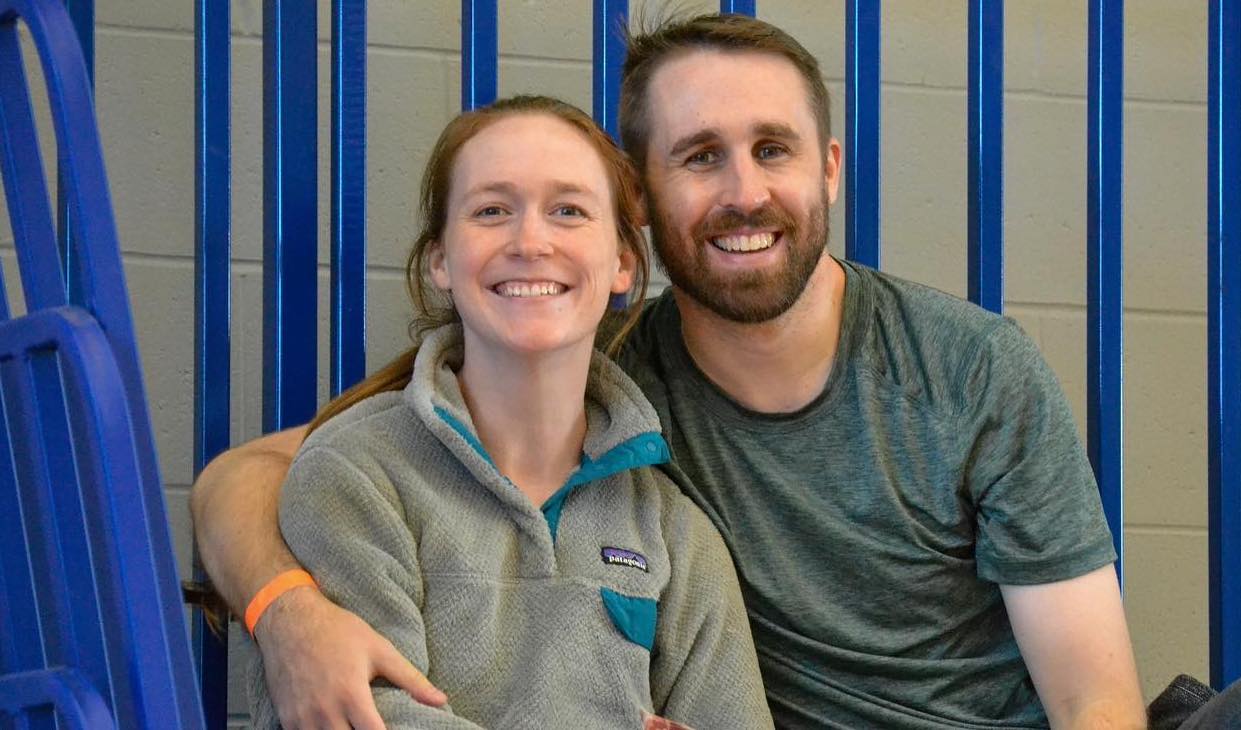 Kelsey Hayden & James McKenna
James has been playing ultimate competitively for about 11 years, including as a player and captain on both Warriors of Rad and Red Circus Ultimate. In the past, he was a member of the Disc NS board and coached the Nova Scotia Blues Junior women's team. James' favorite HU league teams he has ever played with were Fiji Mermaids, an open league draft team from 2012, and Prom Date, a summer team in 2014-2016.
Kelsey has been playing ultimate for about 6 years. She has been playing with Salty since 2018 and was recently elected to be one of their 2022 captains. In 2019, Kelsey was the team manager for Madhouse. She also began writing part-time for Ultiworld and continues to write for the site today. Her favorite HU league team was Huck Dynasty, her first Halifax summer team that got her "hooked."
You can contact them via: info@halifaxultimate.ca
The board of directors for 2023-2024 are: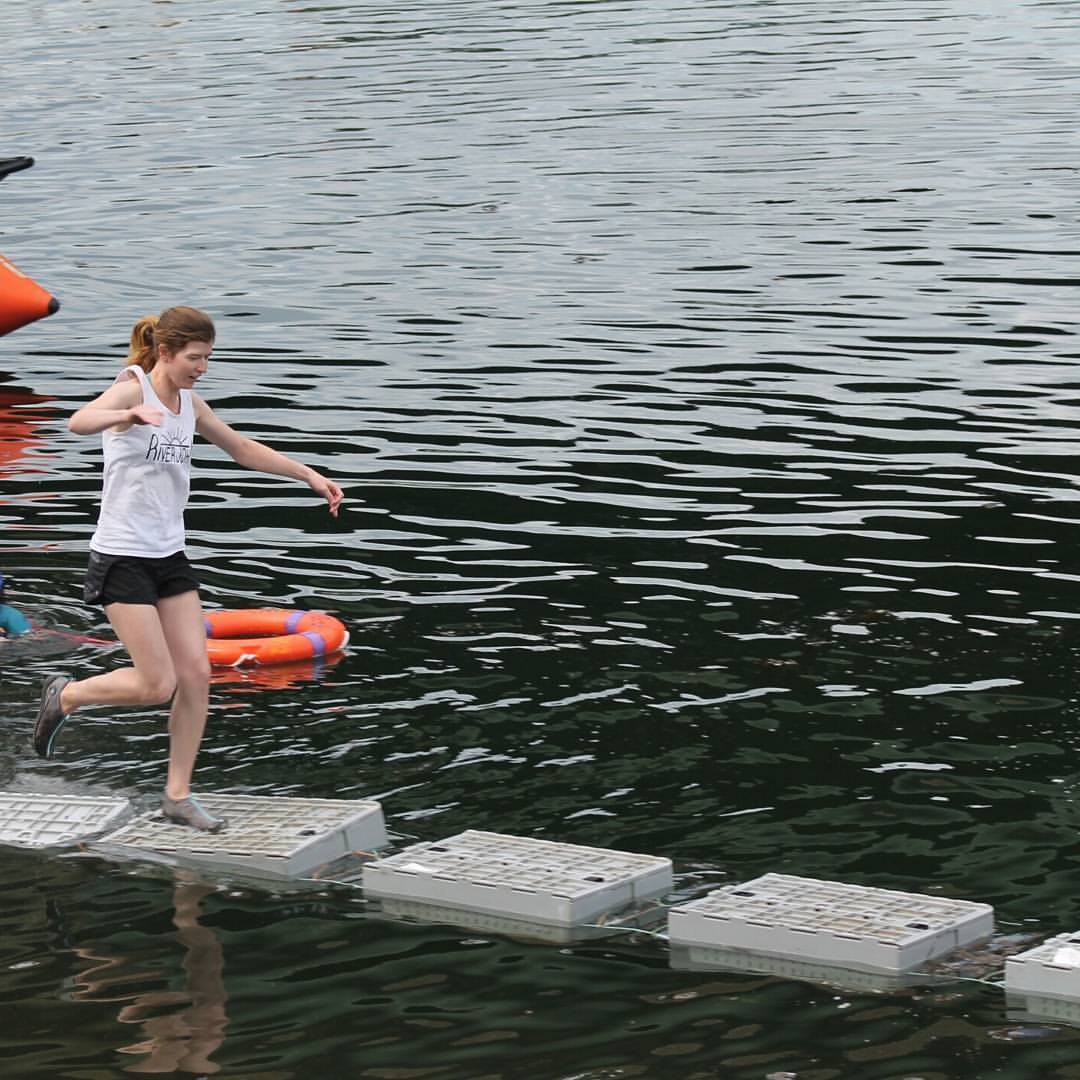 Kaitlyn started playing Ultimate in 2016 when she was asked to join the Saucerheads and fell in love with the sport at first flick. She has been playing Ultimate at least once a week since 2016 and her favourite format is 4v4. Off the field Kaitlyn works in occupational health and safety and spends her free time sewing, hiking, and playing the occasional video game.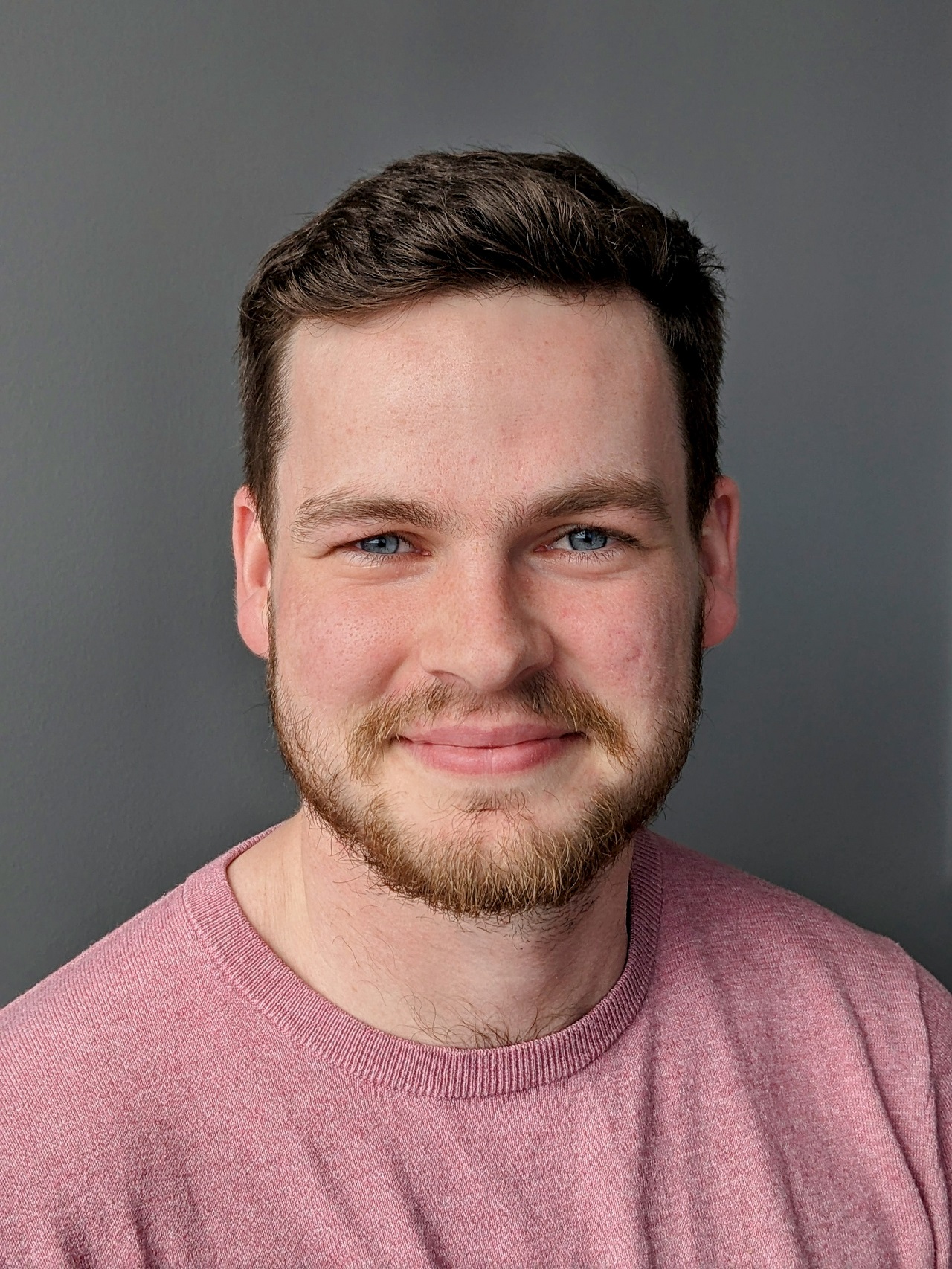 Brent started playing ultimate at Mount A in 2015. Moving to Halifax in 2017, he joined Red Circus and is currently a captain. He has captained Madhouse and played on Anchor.
Brent works in human resources, and he enjoys spending time with friends and exploring the city outside of work.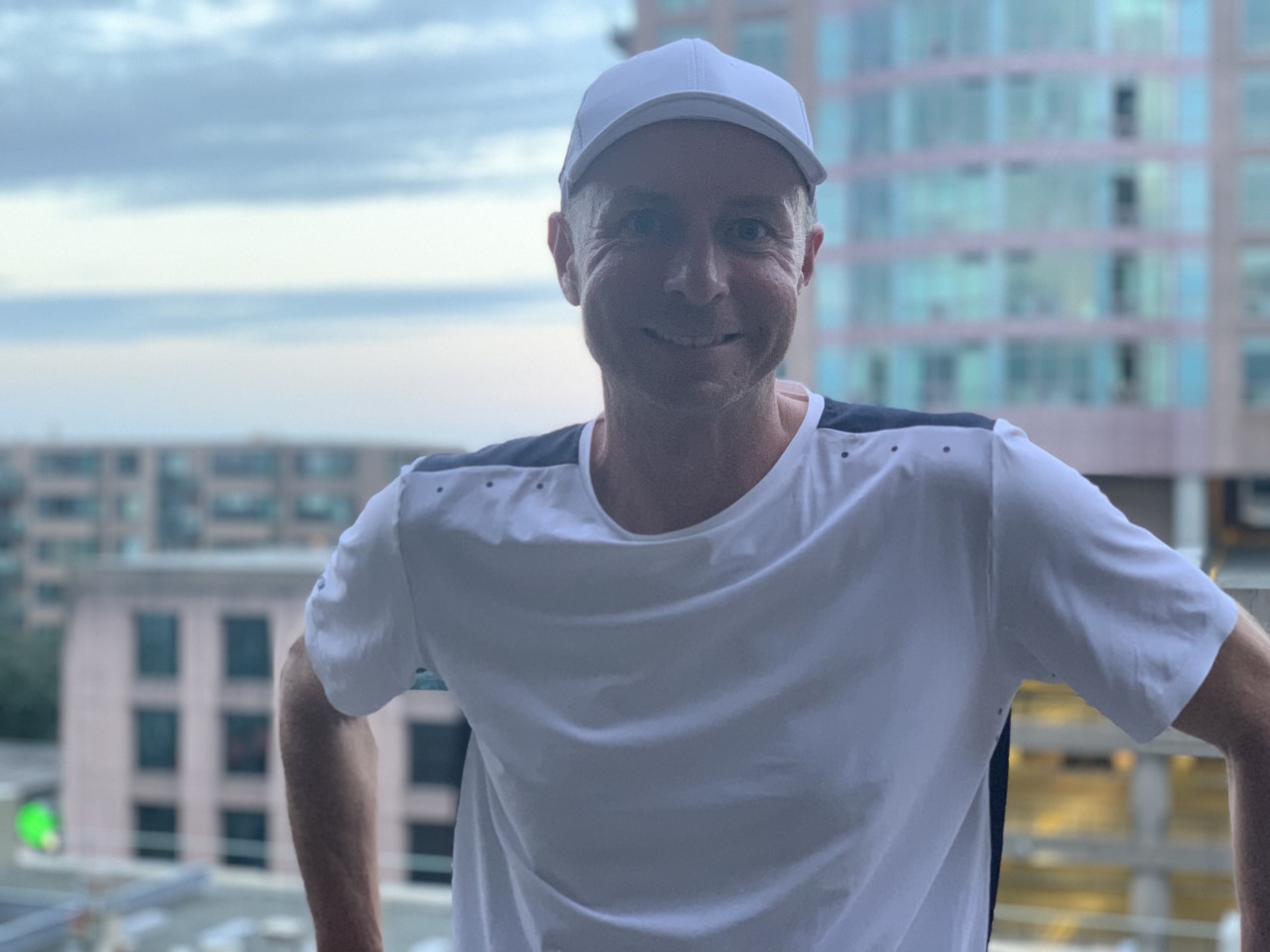 Greg started playing Ultimate in 2006 (because he was perceived as being fast) as a member of Strangelove (Halifax Ultimate's longest running team) and played the summer seasons for the first five years. Greg's main Ultimate goal is the post game drink/ season-ending parties.
Greg has varied interests outside of Ultimate including teaching part time at several local universities and working at b4checkin.  He also does significant volunteering with Junior Achievement of Nova Scotia, Saint Mary's University and Atlantic Division of Canoe Kayak Canada.
Greg is also a competitive runner and is always open to anyone joining him. (He runs around the SouthEnd at 7am daily.)  He also is obsessed with professional tennis (Serena & Rafa) and follows most professional sports.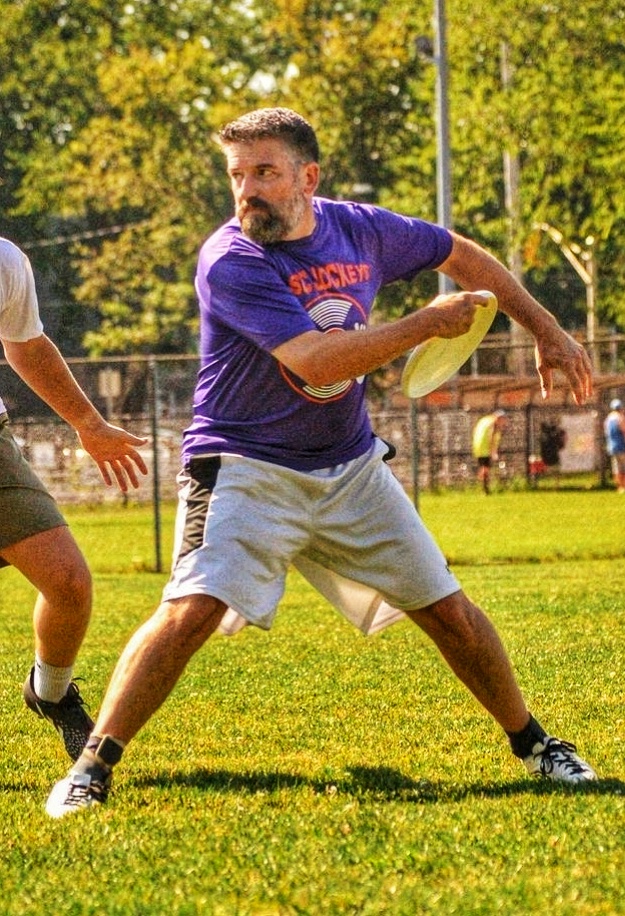 Donnie Hartigan
Board Member
Donnie
started playing ultimate in 2007 when he was recruited out of the bleachers to fill in on a short roster. The cleats were in the Jeep waiting for the opportunity. Long time member of the Disc Jockeys and Joey Fist Pumps.
Outside of ultimate he works in the Insurance Industry and enjoys the outdoors. His other passion is golf. Is there a way to combine ultimate and golf… wait!?!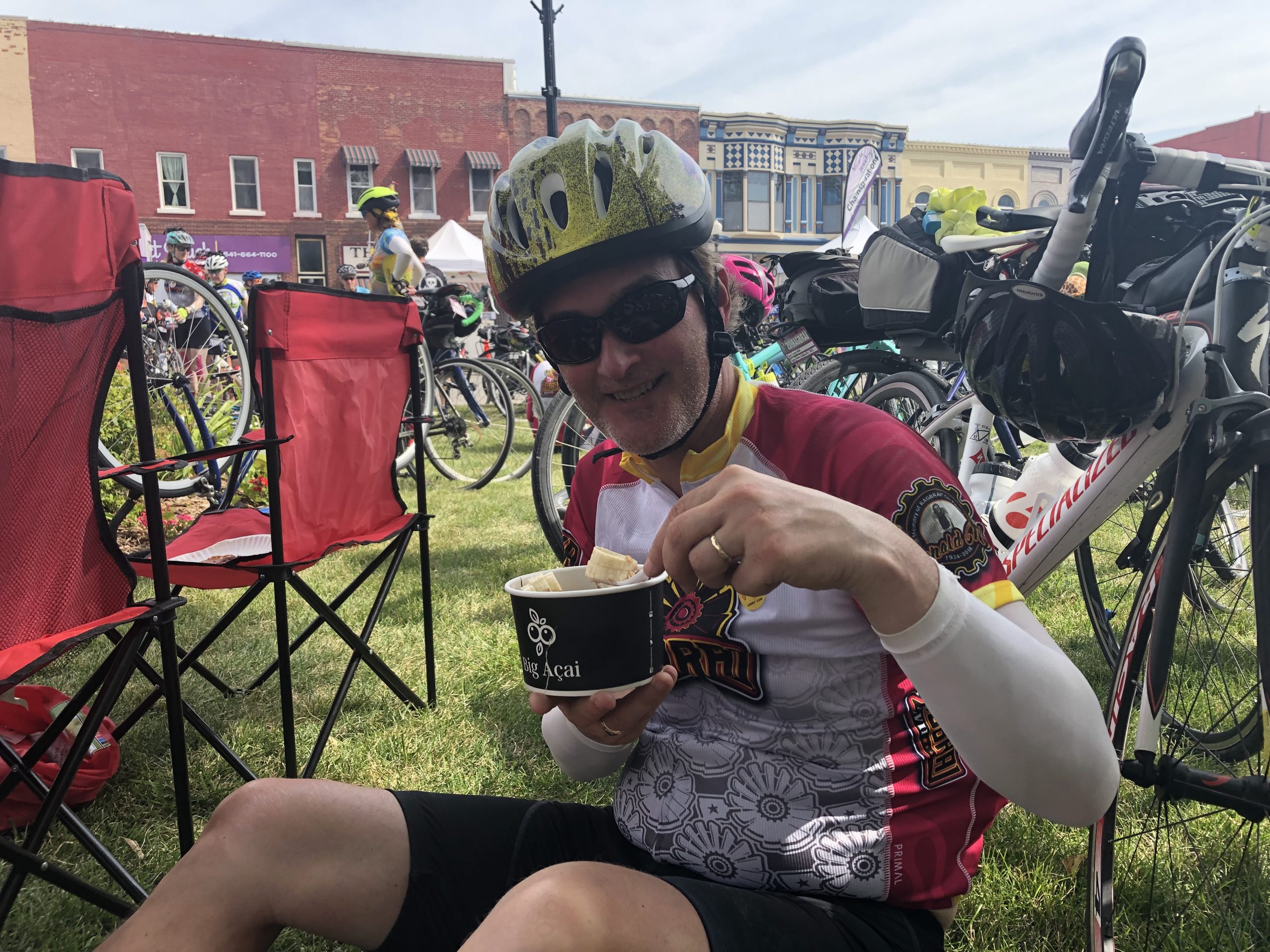 Robert Clark
Board Member
The Ultimate Recreational Player, Rob never had organized field sports in his life, let alone doing anything with a frisbee not on a beach.  Then just before the pandemic, Rob got envious of the game at Canada Game Centre when he would occasionally run track.  Three years later, HU started up again, so Rob joined Summer League.  Now, his game strategy is simply to never miss a game, occasionally catch a disc, and soak up skills. Since board operations touch on a number of things that Rob is familiar with or has done, so why not help out!.
Working in IT as a NS native, with varied experiences – in the past, tennis, pool sharp, flew planes, jumped out of them, RAGBRAI (above), scuba dived in Shad Bay, community theatre, ran for school board, and entrepreneur. Now travelling a bit. My credo – "Don't get bored, help the board!"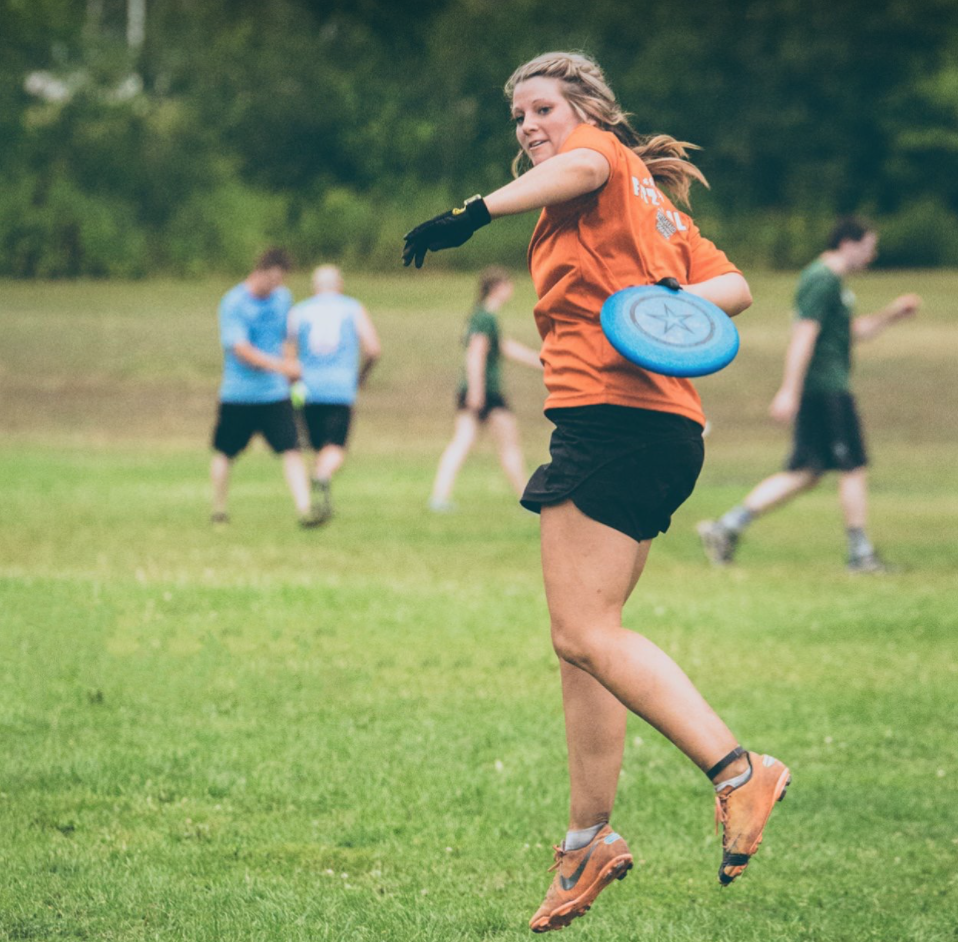 Brodie Fitzgerald
Board Member
Brodie began playing Ultimate at the age of 10, after one of her family member's brought the sport to her hometown. She's been addicted ever since! After her varsity days playing at Nipissing University, she moved from city to city, province to province, joining the ultimate community wherever she went! She was amazed to see the talent grow and is blessed to be a part of such a humble, fun and kind sport.
If you don't see Brodie on the field, giggling her way through the game, you might see see her with a camera glued to her hand! Brod's in love with photography and all things social media, so next time you see her, smile for the camera!